Any event you host or endorse is a direct reflection of your business or company. Before you start planning an event and sending out invitations, you need to know a few things about the meeting industry in general. What exactly is the effort needed and guidelines surrounding the production of a successful event?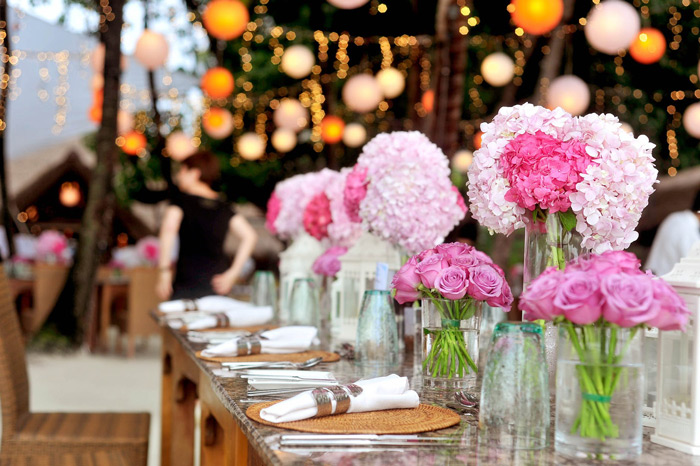 Why hold an event? What is your objective?
To build brand awareness – It's focused time you can utilize to build brand awareness around your business with target audiences.
To humanize the business – It's a good time to thank customers and clients for their support and offer to answer any questions they have or help them in some way if you can. People buy from people, so make sure your business real and authentic.
To provide networking opportunities – It's an excellent way to meet like-minded individuals in your industry, and you never know where those relationships may lead!
To fundraise – For non-profit and charity organizations events are a perfect way to do drive fundraising efforts. They offer a controlled and focused environment for you to spread the word and incite empathy and curiosity in attendees.
To launch a new product or service – New products or services can be showcased in a fun and upbeat atmosphere! A time for demonstrations or give away samples. It gives your potential customers a chance to interact with your product or service in person.
Awards ceremonies are a very common type of event to hold, and a fantastic way to recognize your team or others for their hard work. Recognition is always appreciated, and usually makes for a more loyal team.
To offer a face-to-face communication experience – Today we live in a digital world where we are losing that personal, human interaction. The feeling of being in front of someone; having a conversation and sharing a laugh, can't really be replicated online.
Tips for hosting a successful event
Budget – without one there is no event. It ensures you always have enough money for the things you need and the things that are important to you and your guests.
Venue – the largest impact on your event. Start looking for a venue early. There are 3 things you should know before your search begins: budget, estimated event size, and space requirements.
Consider the following: Is the venue available on your selected date, is it easily accessible from highways, is there plenty of parking, any road construction or work strikes in the area, capacity, services & amenities (tables, chairs, a/v, etc.), layout, insurance, and ambiance.
Contract & Cancellation Policy. Read contracts from top to bottom. Ask questions and no question goes unanswered. Find out if there is a "cooling off" period for cancellations. Specify all expectations of both parties in order to avoid any confusion and potential invalidation of the contract.
Staff is professional in appearance, attitude, and prepared. Every event needs professional and experienced staff. If the venue does not provide staff and you do not have access to qualified staff members, consider asking around or hiring a staff agency.
Décor/Theme. Be creative with company colors, theme and, add the personality of the business. This is the time to showcase your company.
Understand the attendee's requirements.  According to the 2018 Global Meetings and Events Forecast, published by American Express, "The success of any event hinges on the attendee experience. You want attendees to be enthusiastic about coming, to be engaged while they're there, and to leave feeling that their experience was worthwhile."
Types of attendees:
Knowledge Seeker
The Tech Savvy Networker
Inspiration Seeker
Social Butterfly
The Reluctant Attendee
The Brand Fanatic
Common pitfalls when planning an event. Don't drop the ball. Know who the final decision maker is upfront. Don't take it too personally.
Food and beverage guidelines. Know your audience likes, dislikes, are there any vegetarians, or vegans? Knowing your audience will help you plan the meal choices, drink options, and how much food and drinks to order.
Venues will require that you provide a guarantee headcount, 48 to 72 business hours prior to the event.
The guarantee is the number of meals you order and will be charged for. It's better to project the number of attendees on the low end at the beginning of the process and 48 – 72 business hours increase the amount if needed. Most caterers will not decrease the amount of food ordered in this time period.
On-site catering vs. off-site catering: On-site catering has the flexibility to provide more food in minutes. Off-site catering cannot provide more meals than ordered.
Thing you need to know that are helpful.
Non-alcoholic Beverages: 70% of attendees will consume coffee, 20% will drink decaf coffee and 10% will drink tea.
Hors d'oeuvres: 2-4 pieces per person, 30-60 minutes before dinner. 4–6 bites per hour during an appetizer-only event.
Wine: One 750-milliter bottle provides 5 to 6 glasses depending on the pour. Average is one bottle for every two-three guests.
Beer: 1 bottle for every half hour to hour.
Cocktails: 750-milliter bottle makes about 16 drinks. Quart of mixer for every three guests.
So, now that you know some of the reasons and benefits of holding events, you might be wondering just what type of event suits your business. Events vary in style, size and outcome, but some common event types include a fundraiser, an awards ceremony, a conference, or a sit-down dinner.